Case Study
Q-SYS technology brings immersive audio-visual experience to Epsom Downs Racecourse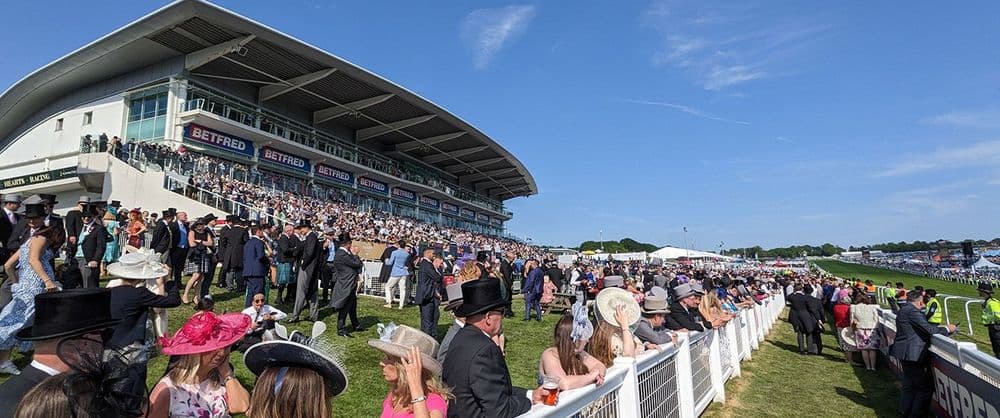 Audio-visual overhaul brings iconic landmark into line with the latest standards. Epsom Downs Racecourse is unequivocally an iconic British landmark that has stood the test of time. This world-renowned location holds an incredible historical significance, dating back to the late 1700s when the very first Derby took place. Today, Epsom Downs continues to draw racing crowds and offer a stunning backdrop for various events, from weddings to corporate functions. However, as part of wider refurbishment works, this iconic venue needed an audio-visual overhaul to bring it into line with modern-day standards.
The site had a combination of audio and video systems which had been modified over the last 20 years, and needed rationalising into a single, dual control, easy-to-use system. The challenge was to find a single audio-visual system that was both reliable, and easy to use. The new system needed to provide top-quality service and remain ahead of the curve in terms of technological A/V innovation.
Epsom Racecourse contacted audio installer Audiotek, known for having their finger firmly on the pulse of the industry's most advanced technology.
Chris Kmiec, UK Director at Audiotek comments: "This ambitious project encompassed a comprehensive scope of work, from system design to installation and testing. The team responsible for the project was focused on delivering the ultimate immersive audio-visual experience, and to make this project a reality, reliable state-of-the-art equipment was required."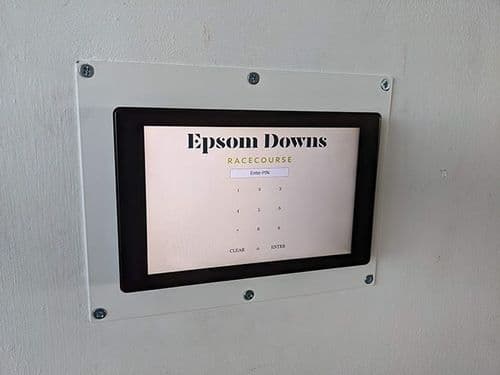 The audio distribution system was replaced by a new Q-SYS system, supplied by Audiologic, incorporating two Q-SYS Core Nano processors running a redundant system, with 13 TSC-70G3 touch screens, and 2 TSC55G3 touch screens providing integrated control, along with QIO input/output processing.
The Audiotek team ensured that the installation of the QSC Q-SYS system ran seamlessly and that all the components were integrated perfectly. This allowed the creation of a reliable, easy-to-use audio distribution network - ideal for an environment such as Epsom Downs where reliability, functionality and quality are paramount. On top of this, six Martin Audio CDD speakers were supplied to add sound to areas which were previously troublesome on events such as the Epsom Derby.
Chris Kmiec explains: "We chose the Q-SYS system due to its flexibility in programming, along with the range of different control touch screens available. We are also taking advantage of the redundant networking capabilities, and different formats of networked audio available. This has allowed us to build a system which is scalable for the future as well. Audiologic were on hand to support and supply the equipment we required, with excellent service in keeping us updated regarding delivery."
The new Q-SYS-driven system at Epsom Downs Racecourse offers a powerful yet easy-to-use AV solution for both conferencing events and race day operations - allowing a dual-purpose solution with efficient control, from one central point. The control elements of Q-SYS control the 3rd party video devices (LG Displays, Wyrestorm 100 series and Panasonic projectors) in order to bring the whole AV system onto one networked control system.
Paul Simpson, Business Manager at Audiologic adds: "Whether supply only as in this case, or you require design, commissioning and training, Audiologic are on hand to support your Q-SYS installation requirements". Chris Kmiec concludes: "The new A/V system delivers an unparalleled experience for Epsom Downs visitors. This is a superb example of how a modern A/V system can support and enhance a wide range of activities taking place in one venue space. We offer innovative A/V solutions to all of our clients."