Solution
Wireless Stability using RF Venue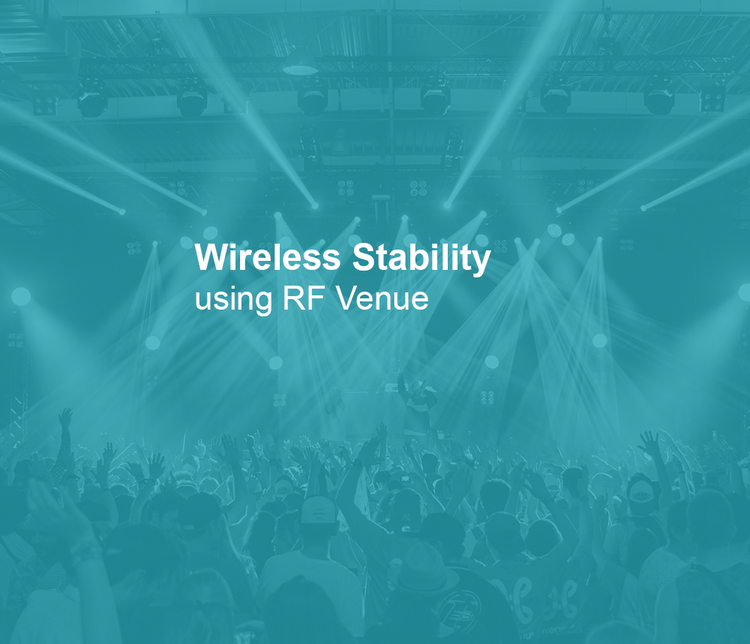 There is no doubt that wireless microphones are an asset to any presentation, performance, or installation. They give presenters the freedom to roam, audiences the ability to ask questions, and their minimally intrusive nature and intuitive operation is appealing to all.
One of the most common questions we are asked is how to manage multiple wireless microphone systems, specifically with RF (Radio Frequencies) signal distribution. Whether the receivers are located far from the transmitters, the receivers are stuck in a rack acting as a faraday cage, or the setup prevents standard distribution equipment, there are solutions for every situation.
Let's first look at why we need RF Distribution systems. The most common reason for these is that in installation, microphone receivers may be stored remotely from where the transmitters are being used, so we need to get the signal from point A to B. We can do this with a pair of antennas – yes, always a pair, to ensure best performance from diversity – connecting via coax cable back to the rack.
We use diversity for many reasons, including multipath interference. Sometimes, it's possible for reflected waves to interfere with the direct or other reflected waves. This can cause a full signal cancellation, manifesting as an audible drop out. When we use two antennas at slightly different angles, the risk of this is nearly eliminated, as the waves will arrive at both antennas at different phase and time. Any professional wireless system should always operate using diversity.
This diversity signal can be for a single receiver or distributed to many! There is no need to run a pair of antennas per receiver, that is where distribution units come in.
Most microphone brands manufacture antennas, distribution systems, and sometimes even cable that can be used with their own products. This is a great way to ensure your microphones will perform as designed, following brand guidelines. But there are a lot of non-standard situations where we require additional problem-solving equipment, and this is where we look at a brand like RF Venue for solutions!
RF Venue are a brand focused on wireless performance, with a goal of no RF dropouts or interference. Their products are entirely brand agnostic, meaning they are designed to get along with any microphone manufacturer. In a time where wireless microphones are harder and harder to use due to shrinking available spectrum, RF Venue's innovations provide unique equipment to address the biggest problems in RF.
It is not uncommon for companies with multiple performance spaces to request roaming microphones, that will work in all areas. A first thought might be to look at individual systems per zone, but this can get expensive quickly when multiple channels are needed, and each microphone can only be used in the designated area. As a solution, we can look at the RF Venue 4-Zone, a single rack unit allowing input from 4 diversity antenna systems, combining them into a single A and B output, to be passed on to a distribution unit. This means that all microphones will work in up to four zones, a true roaming system, saving hassle for local AV teams and end users alike. Supporting both active and passive antennas, this product is a game changer for multi-zone performance spaces.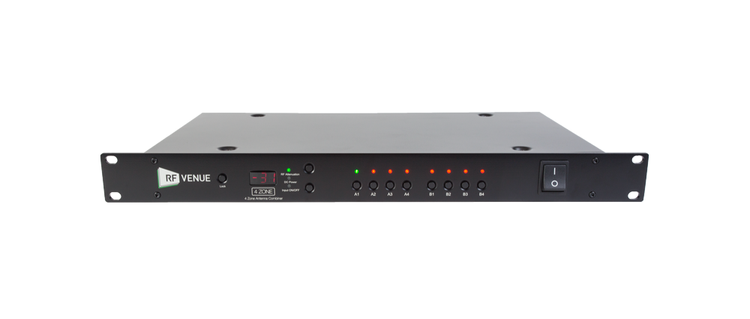 Revisiting Diversity, we use these systems as they are highly reliable, and we would never recommend using a system without it. Sometimes, however, it can be inconvenient to use two antennas for whatever reason. RF Venue have two products for this problem – the Diversity Fin and the Diversity Omni, both a single piece of hardware, offering diversity with their patented cross polarised design. These antennas output both an A and B signal from the unit, allowing the receivers to see a constant signal regardless of microphone orientation - meaning the presenter can hold a wireless microphone in any position relative to the antenna, and we don't need to worry about multi-path interference. Both the Diversity Fin and Diversity omni capture horizontal and vertically polarised waves in single unit, improving signal consistency in all environments, especially reflective indoor spaces. These units offer superior coverage to standard antennas and allow for both cost and time saving on installation. The Diversity Omni is also easily installed outside, by installing protection for the connectors and the provided cordura nylon cover. Between these two products, dropouts can be eliminated, and you can focus on the performance.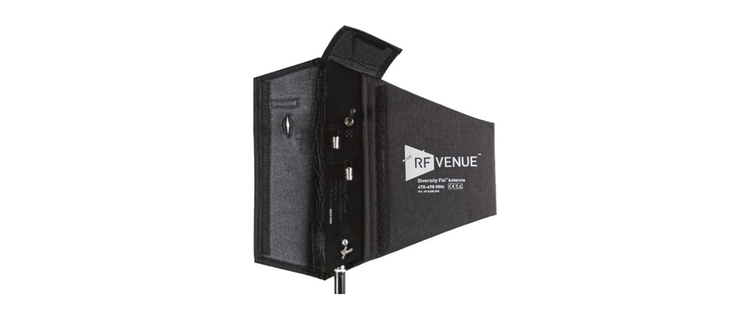 In addition to the unique Diversity products, RF Venue also manufacture other form factors which are especially useful, such as the ceiling mount CX-22, a low-profile ceiling mounted antenna with a flood coverage pattern, perfect for dropping into ceiling grids or mounting to plasterboard. There is also the RF Spotlight, which has a low-profile robust design, especially suited for placing on stages to reduce the noise floor from surrounding areas and achieving excellent coverage in congested RF environments.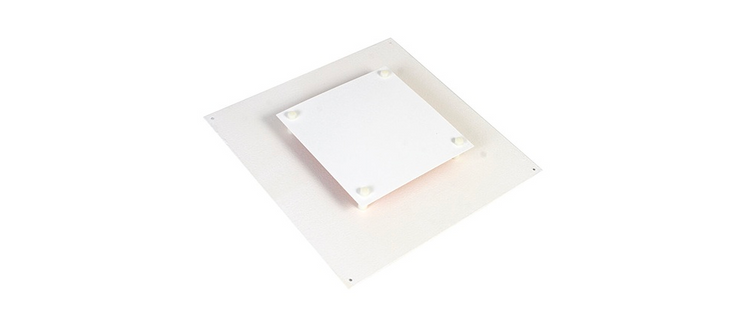 Even if you don't need problem-solving equipment, RF Venue provides standard distribution equipment, with both 4-channel distro from the DISTRO4 and even the 9 channel DISTRO9 HDR, supporting up to 2 zones and 9 outputs. These products all work with any brand, making them a great way to expand any system. With even more products covering IEM combiners, RF over fibre, bandpass filters and a spectrum analyser, RF Venue have products for all installations and performances.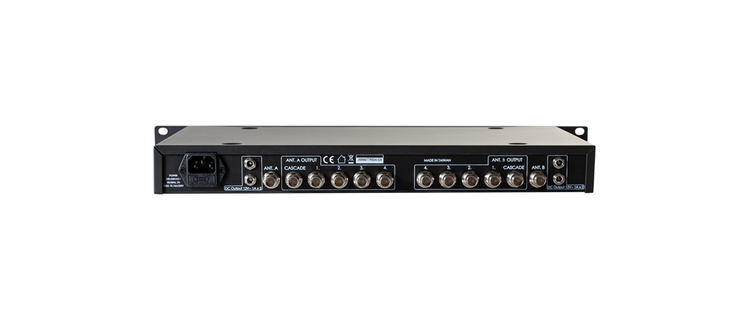 If you'd like to learn more about RF Venue, please reach out to our support team by calling our office line below or dropping us an email.
Further reading & content: Shure Audio Institute: Shure Master Class: Wireless Best Practices & Techniques