Case Study
Yamaha ADECIA Wireless Solution brings Lubbock Fine Microsoft Teams Room to life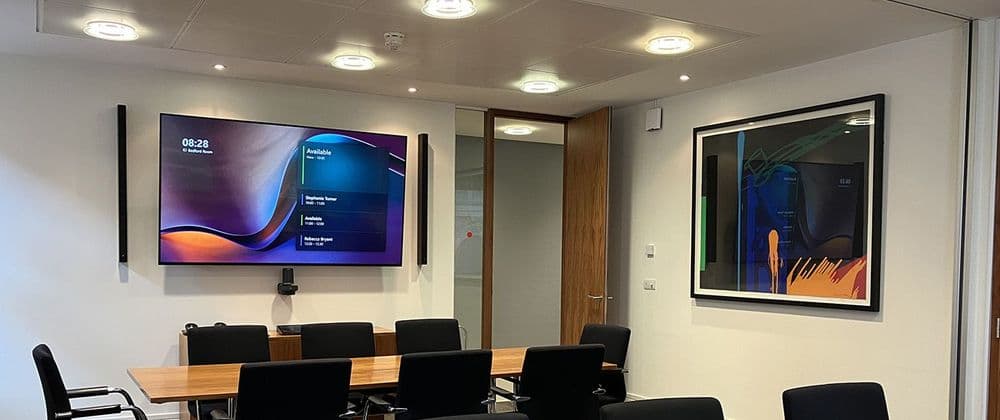 Leading technology provider Pinnacle, in partnership with Audiologic, has successfully implemented a cutting-edge, flexible remotely managed Teams Room at Lubbock Fine, a prominent London accountancy and business advisory services firm.
In response to the evolving demands of a hybrid workforce, and the need for seamless remote client interactions, Lubbock Fine sought to modernise its meeting room facilities. Their primary objective was to establish a Microsoft Teams Room that offered both flexibility in room layout and the ability to make changes remotely without requiring on-site technical support.
The project began with the selection of Logitech Rally as the camera solution, primarily due to its compatibility with the existing room booking display portal. Consequently, the focus shifted to identifying the ideal audio solution for Lubbock Fine's largest meeting space. Mitch Tuff, Sales Team Leader at Pinnacle, explained, "Features such as mute synchronisation and remote management were critical requirements, as well as the capacity for in-house IT teams to provide ongoing support."
It was critical that the system could operate autonomously without on-site intervention, as the current hybrid working arrangement wouldn't always guarantee that support staff would be available on-site.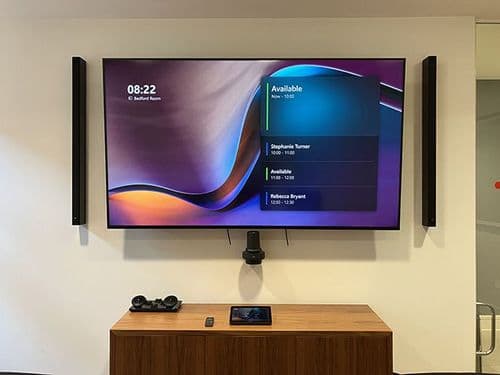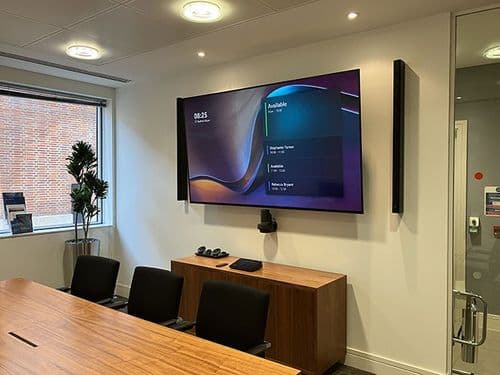 Through discussions with Jess Raraty, Business Manager at Audiologic, the Yamaha ADECIA wireless solution quickly emerged as the clear choice - a Microsoft Teams certified Dante system, which uses familiar ethernet components and PoE aligning seamlessly with the client's existing infrastructure, ensuring user-friendly operation and maintenance. The Yamaha system installed consisted of a RM-WCH Microphone charging station, RM-WAP wireless access point, RM-CR signal conference processor, intelligent L2 network switch and RM-WOM wireless omnidirectional ceiling mics, and VXL Dante PoE speaker.
Jess Raraty emphasised the versatility of ADECIA commenting: "Yamaha ADECIA simplifies installation, configuration, and room acoustic challenges by providing all the essential components for a smooth installation, setup and operation. This holistic approach reduces setup time, costs, and complexities, guaranteeing a professional, high-quality audio experience. With the flexibility to choose between gooseneck and boundary microphones, you can create the most comfortable space, from standard board rooms to dynamic design labs and open spaces, without worrying about rewiring should the layout change."
Mitch Tuff from Pinnacle added: "The Yamaha ADECIA wireless microphone system met our customer's requirements perfectly. The charging base enhances the user experience—microphones automatically activate when removed from the base and deactivate upon return, ensuring optimal audio quality. It also streamlines microphone management, preventing misplacements and the need for manual charging."
A spokesperson from Lubbock Fine commented: "High-quality, hassle-free audio equipment that is Microsoft Teams Certified was paramount for this project to ensure clear communication during meetings, presentations, and calls. Pinnacle recommended the ADECIA solution, and we were impressed with its capabilities during the demonstration. Since deployment, our technical support team has had minimal interaction with the equipment, aligning perfectly with our objectives—it's a truly fantastic technological solution for the modern meeting room experience."
Mitch Tuff from Pinnacle concluded: "We are thrilled to have delivered a simplified deployment of an innovative video conferencing product that precisely met our client's requirements. Leveraging Yamaha ADECIA wireless microphones, charging stations, and a DANTE PoE speaker, Lubbock Fine is well placed for a new era of seamless collaboration."