Solution
Audio Upgrades Fit for Stadium & Large Events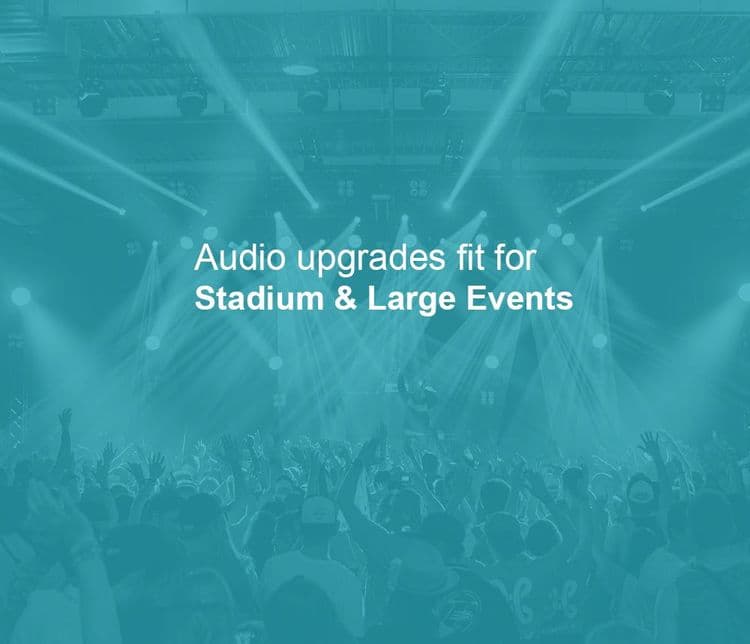 With stadiums and large events making a roaring comeback this summer, many are upgrading their systems to the latest technology. Our partners at QSC are at the centre of many of the UK's largest stadiums, and our Applications Team have commissioned several stadiums. With compliance and performance being top demands from these large scale systems it can be hard to know which products to look at, and QSC's offering address every need. This week, we are looking at the top products from QSC that perfectly suit stadium and large-scale applications, with our Application Support Engineer Diogo Scutti.
QSC Core 510i is a powerful tool for implementing sound systems in large-scale projects, such as stadiums and arenas, incorporated into the in-house evacuation and emergency system and procedures. Core 510i can process up to 128 Dante channels on software or card, and has eight slots for several type of cards, like additional analogue audio input and output channels. With 16 GPIO connections, the Core 510i can be easily connected to several kind of external systems, such as fire alarms, tickets and crowd controls, and UPS systems among others.
Another key aspect of QSC Cores is the ability for third-party controls. Using analogue connections such as RS232 or GPIO, as well as digital connections such as TCP, UDP or WebSocket, QSC Cores can control and receive information from different types of devices. QSC Core 510 also has redundancy. In case of primary system failure, the secondary takes over in milliseconds with minimal, almost imperceptible audio interruption.
The Core 510i has incredible flexibility, allowing the creation of different control interfaces (UCIs) for every specific project requirement. These controls can be performed either through QSC's touch screen control panels, through computers connected to the system or even through mobile devices when the system is connected to a wireless network. Whenever you require creating a zoned paging system for pre-recorded or live announcements, or even controls and routing audio signals throughout the environment, QSC Core can handle that promptly through the Q-SYS Designer platform. Another prime factor of QSC Cores is scalability. If the Core 510 doesn't meet your project requirements, QSC also has the Enterprise Core 5200, bringing you even more flexibility and power without losing any features.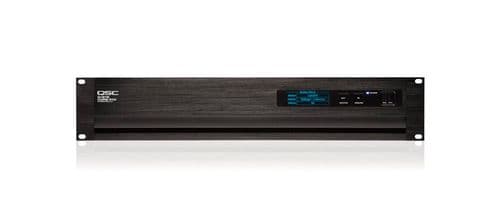 When using QSC Cores in large scale projects, paging devices are essential, which is why QSC has the PS1600 series. Like DSPs, PS's range varies and has several devices for different applications. Whether on the wall or under a table, they are the best choice for advertisements in these environments. With a flexible numeric keypad, they can trigger specific zones for live or pre-recorded paging, turn third party devices on or off, and start scheduling for background music, among many others, just by configuring them using Q-SYS Designer software.
The PS's can also be used in evacuation events as they have signal redundancy features over QSC digital audio protocol known as QLAN, summed to the physical device redundancy through Q-SYS Design programming.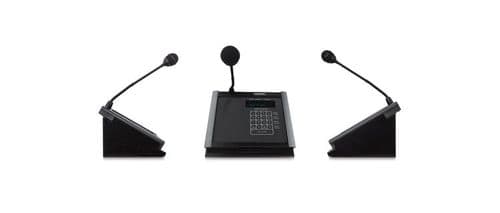 Individual controls can be a must in large projects for theatres, arenas or stadiums, and the TSC panels are suitable options from QSC, which can be installed in specific rooms like private boxes. When attached to a QSC system, these panels can control TV channels, background music levels, or even place refreshment purchases through TCP controls programmed into the Core. TSC panels can also receive information about the start of a specific event in the space, changing their appearance helping the spectators pay attention to the show's beginning, for instance.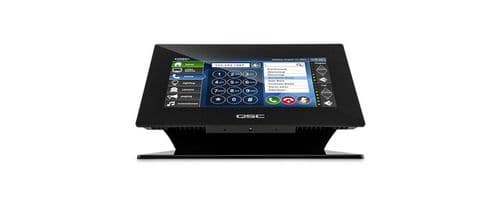 In large PAVA projects, one of the main requirements is the physical distribution of the system throughout the building. This is a key point when it comes to cost savings and safety for evacuation systems. The QSC IO frames can meet this specific part of the project, extending the QSC Core system by simply connecting to it through the AV network via the QLAN protocol, expanding it to different rack locations throughout the space. IO frames have slots for adding different cards, as well as physical device redundancy similar to what is offered within the QSC Cores. The frames still have GPIO and RS232 connections, allowing them to receive or send controls to equipment located in decentralised racks.
The new QIO from QSC also offers separate compact hardware which can be used to expand analogue inputs, outputs, GPIO and RS232.