Brands
We have a huge range of stock from a variety of trusted brands, meaning you'll always find the right product for your project.
We pride ourselves on selecting the right kit for the right job. We will never upsell or recommend a product we don't truly believe will deliver for your project.
Explore our brands and see how we can help you in your next project!
We're also exclusive stockists for: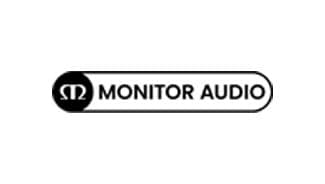 By consistently refining and applying bespoke technologies, Monitor Audio has become a leading expert in developing metal dome drivers.
For over 40 years, they have been incorporating stereo and surround sound systems and a range of sonically matched architectural speakers for ultra-discreet high-quality sound in both indoor and outdoor environments.
What we say...
Monitor Speakers are some of the best in the industry and we are hugely proud to be working with British-run firm Monitor Audio. The company has a great history and reputation for crafting exceptional products which allow for unparalleled listening experiences in commercial settings.

Stuart LeaderSenior Sales Manager, Audiologic
Latest from Monitor Audio