Brands
We have a huge range of stock from a variety of trusted brands, meaning you'll always find the right product for your project.
We pride ourselves on selecting the right kit for the right job. We will never upsell or recommend a product we don't truly believe will deliver for your project.
Explore our brands and see how we can help you in your next project!
We're also exclusive stockists for: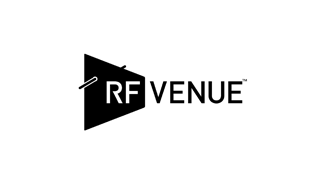 RF Venue is on a mission to help businesspeople, performers, pastors, and anyone else who needs to speak, listen, or perform—inside or outside— communicate well without the distraction of RF dropouts or interference. RF can be complex, and many customers consider it to be mysterious. RF Venue takes the mystery out of RF so you don't have to worry about it.
RF Venue sells products only through qualified partners who work on projects as small (and important) as the local church, up to companies that hold the biggest concerts, awards ceremonies and sporting events in the world.
What we say...
RF Venue are a brilliant brand who are innovating in the world of RF. With their wide array of problem solving kit, we have been able to oversee a variety of unique installations.

Anna ShahinApplication Support Engineer, Audiologic
Latest from RF Venue